SOUNDWRIGHT STUDIO
A cutting edge post-production & recording studio, SoundWright is the nerve centre behind all of Wright's creative work. 
Designed for flexible and fast delivery of high-end audio for linear and interactive media, it is equipped with multiple reference monitors, AAA preamps, rare microphones, and an extensive, mastering-grade plug-in library.
The result is the warmth and feel of analogue sound, but with all the benefits of working in the digital realm - easily accommodating any last minute changes right up to a deadline, while achieving the highest audio quality.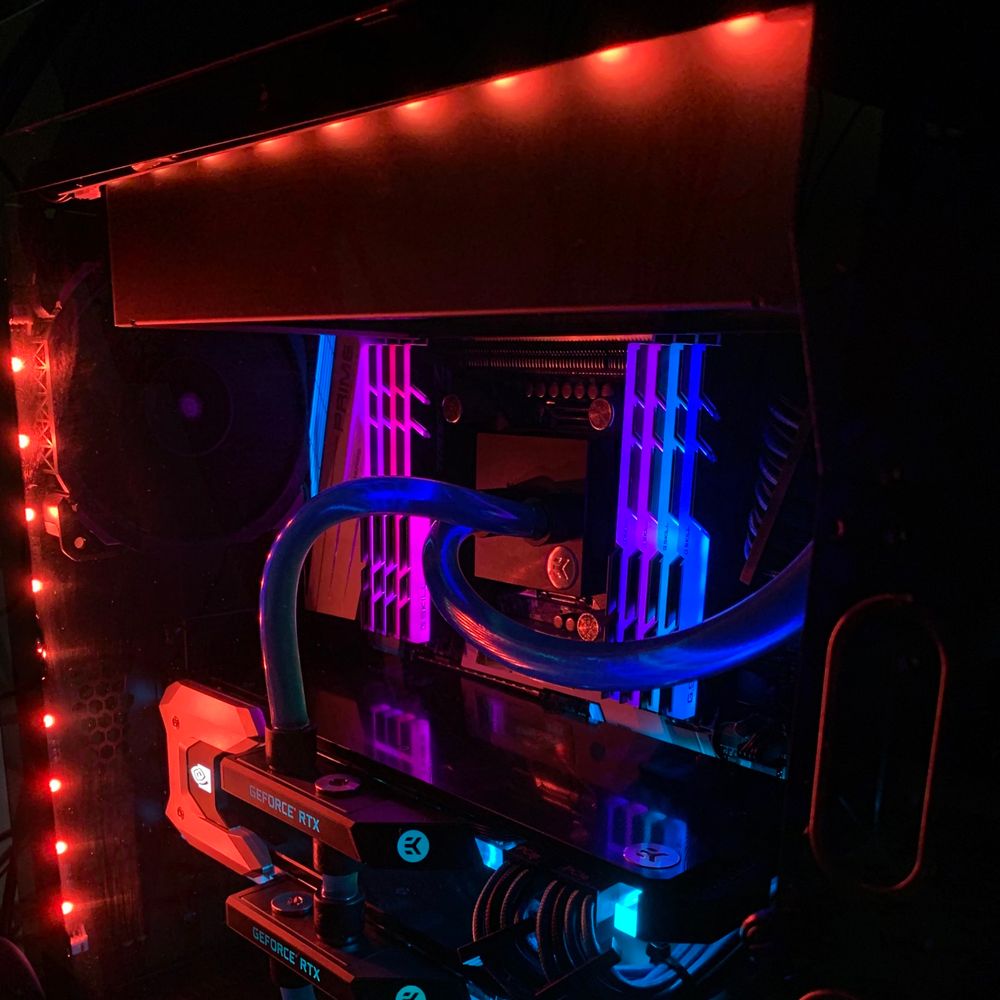 STUDIO SPECS
Pro Tools Ultimate 2020.5
Vienna Ensemble Pro 7
Windows 10 Professional
Overclocked Intel CORE i9-9980XE 18-core 4.5GHz liquid-cooled computer w/2 x 8GB Nvidia GeForce RTX2080 in SLI config. 4 x SSDs for sample playback, dedicated m.2 audio/video drive, m.2 OS drive, and 128GB DDR4 3600MHz RAM
RME Fireface 802 audio interface
Neumann KH120a monitors
Mackie HR624 monitors
Avatone Mixcube reference monitor (mono)
2 x wide screen BENQ PD3200U 4K monitors
NI Komplete Kontrol S61 MKIII keyboard
NI Komplete Kontrol M32 keyboard
M-AUDIO Oxygen 49 programming keyboard
Large selection of guitars, stringed instruments and amps
FIELD RECORDING
Post-production, game audio, virtual reality - each area of multimedia production has its own unique audio requirements. Wright captures original sound in the field with the appropriate perspective, mood and use case in mind for each project.
Several specialist microphones allow Wright to record audio in more unusual circumstances.
 
This includes a contact microphone which records sound vibrations through solid objects, and a microphone that can capture frequencies beyond the range of human hearing up to 100kHz.
The latter is useful for sound designers requiring assets which can be pitch manipulated to the extreme in post-production, while preserving high frequency content.
Equipped to record in even the most remote locations, his AAA run and gun setup allows access to hard to reach places and unique recording opportunities, with ultra-high quality recordings in mono, stereo, surround and ambisonics formats.